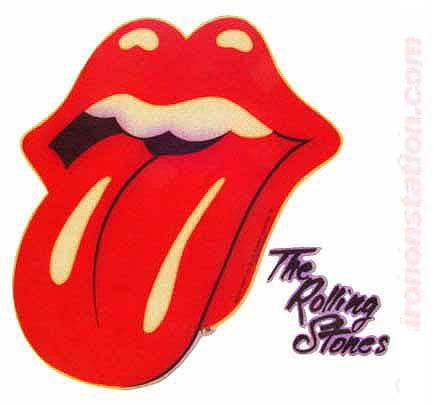 500 pcs WHOLESALE VINTAGE 70s Retro Tee Shirt Iron On Transfers Lot Authentic Original NOS
Have a store? We have wholesale 70s vintage t shirt iron ons and retro clothing available for sale.
Want to purchase 100 or 1000 units, we can do that. Let's customize an order for you.
Wholesale ORIGINAL 1970s VINTAGE IRON-ON T-Shirt TRANSFERS New Old Stock, Deadstock, un-used. Brought to you by Irononstation.com
These are authentic 60s-80s stock, not remakes. 
All Wholesale Orders are 100% Satisfaction Guaranteed
Attention Store Owners! If you haven't tuned in lately, here's the scoop...
About Us: We have the goods! A supplier of vintage, t-shirt iron ons, with great rates, bulging selection, and that all-star service you brag about to your pals.
Who buys this stuff: We've sold to rock stars, movie moguls, & the stores you trust: Junk Food, Nordstrom, Mandy Moore, Fred Segal, Cheap Jacks, heck, you name it! Many of the vintage iron on sites on the web today have purchased from IOS.
"We're the mother ship of iron on t-shirts, and we're ready to rock!"
Our Assortments: These batches are similar, however none two the same!
- Each assortment has a similar % of categories.
- Each Category has a similar % of Titles.
- Nearly all have repeats. (example: 3 Cat Stevens, 5 Daisy Duke, 3 Tazmanian Devil, etc.)
- In most cases you will have more than 1 per title to offer your clientele.
- We have nearly 1200 Titles that we pick from.
Limited Editions: These are originals stored from the 60s & 70s and are not remakes (no way), To identify what's truly rare on the market, check the retail site for prices which are set at market demand. A certain number of Rare transfers do make their way into our wholesale lots. You can expect to see $50 units and under in your wholesale order.
Example 1000 unit order would include 8-15% from a given category. Meaning a fairly even spread of transfers from each category.
No Picking: To keep the field level for everyone, there is no picking, no sir. We stopped doing this years ago so please don't ask. We have put an amazing package together for YOU keeping in mind we want you back for more. (it's a no hassle offer - 100% guaranteed)
Custom Orders: If you must have certain quantities of a certain transfer try our Retail website. If that doesn't work, contact us, we'll try and find a discount that can work for us both.
Shipping:
We've shipped all over the world since 1997. We offer free shipping for Wholesale Orders over 500 units in the USA. You'll receive a tracking number via email when the package ships.
International shipping costs are case by case calculated, insurance and tracking services are preferred. We will help find the best option for you. Estimated $20-40 USD depending on your country.
Refunds: Refunds must be requested in writing within 48 hours of receiving your shipment. That's 2 days to look over your order! If you desire a refund, the entire shipment (100%) must be received back to us, within 10 days unless noted in an agreement via email. Pretty straight forward.
We look forward to earning your business and trust. If you have any questions or comments please don't hesitate to call or email.
Thanks again,
---
We Also Recommend